DUBAI OF THE UNITED ARAB EMIRATES
-THE SPORTS-

Where else can you play tennis on thr same court as Thomas Muster, chip a golf ball on the ninth where Ian Woosnam took a birdie yes it is in Dubai.As the city state has grown it has packaged and presented the best of sports at the higer level and opened the excellence of the facilities for the amateur enthusiast.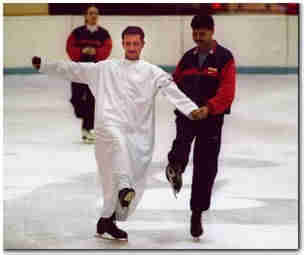 Dubai has many sports like horseriding, swimming Squash, Aqua parks, Sand-Sking, etc The fitness fad has bought a zeast dimension to sporting activity and it is estimated that as much as 60% of the population engaged in organised physical activity. The government has a powerful packaged the spotrs and leisure activity as the essence of tourist traffic into Dubai.